Russian model Anna Shakhovskaya made a cosplay for the girl from the cover of GTA: San Andreas, the singer Rochell'le. She fantasized what the meeting of the blonde and the main character of the title CJ could be like. Male roles were performed by Zhus Zhuashim Kiendo and Gildas Koulibali. Photos posted on Shakhovskoy's social networks.
Published preserving the spelling and punctuation of the source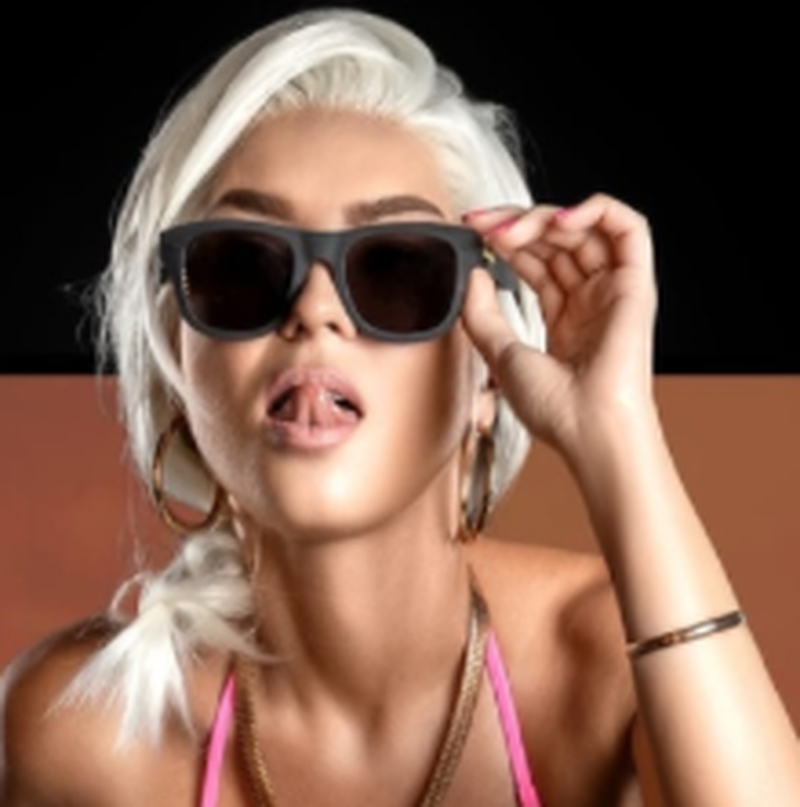 According to the lore of GTA: San Andreas, the cover model is called Rochell'le, this is a famous R&B and hip-hop artist. She does not appear in the game, the story of the blonde Rockstar Games wrote only on the advertising page "Forgotten Legends of West Coast Rap", which promotes GTA. The biography is probably copied from the real-life singer Mariah Carey, and the spelling style of the name is borrowed from the R&B singer Michel'le.
Cosplayer: Anna Shakhovskaya.