Swedish MachineGames recently entered the number of eight studios Bethesdathat were bought by Microsoft as part of a takeover ZeniMax Media… Additionally, the studio is celebrating its 10th anniversary this month, on the occasion of which several developers have been asked to speak to Bethesda's official blog about how they look to the future. And it looks like the Wolfenstein writers are very excited to be part of Microsoft…
"What will MachineGames do in the next decade? Games, games and more games! We've recently become part of Microsoft, and this will help us create even cooler games. They have a lot of knowledgeable people, great developers, technical solutions and devices." Fredrik Lyngdahl, Game Director.
Talking about the next generation technologies that interest them the most, several MachineGames developers have focused on SSD as a key feature of the new consoles…
"One of the major innovations for the near future is the massive availability of very fast drives. This is no longer a novelty for PC owners, but it has now become the standard in next-generation consoles.

This will allow us to rethink our approach to game design. Long-standing issues where we waited for the download to complete or artificially slowed down to change what was happening around the player will be a thing of the past. "- Jim Kjellin, Chief Technology Officer.
"I totally agree with Jim. With the advent of super-fast SSDs, we no longer need to look for ways to entertain the player while the levels are loading! They allow you to create huge worlds and instantly move players anywhere, which opens up many new possibilities. I can't wait to see them. "- John Jennings, Development Director.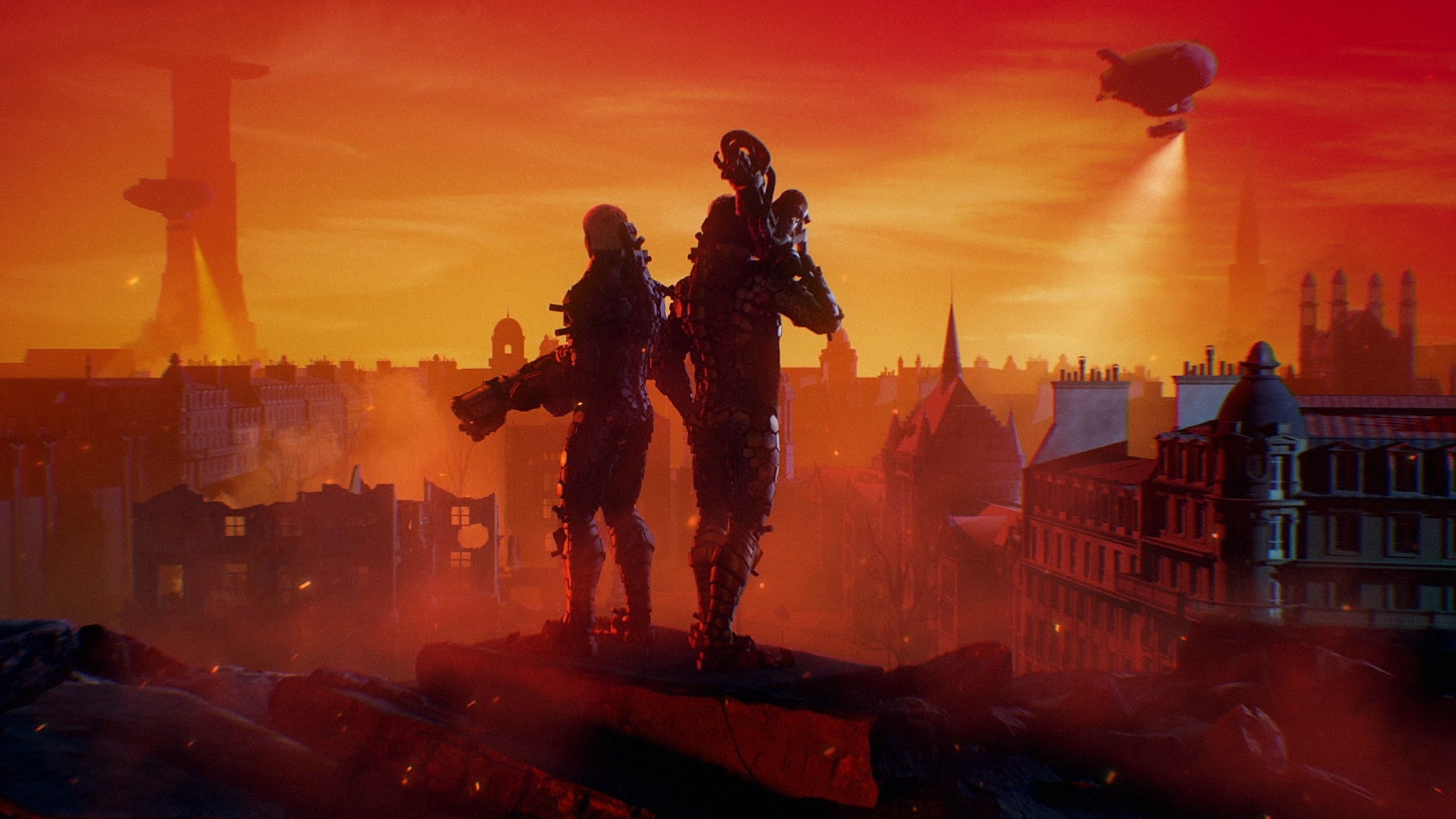 In addition, Jennings commented on the latest MachineGames game – Wolfenstein: Youngblood… In comparison with the previous parts, the shooter received a weaker reception, perhaps because it had a different structure and included a cooperative network mode, which the studio had never done before.
"Youngblood was our first tryout in multiplayer. We learned a lot about gameplay and technology. But perhaps the biggest lesson for us was the thought that mastering new technology and gameplay in parallel is too much of a challenge. game next time, we will try to avoid it. "
MachineGames is currently working on the third full Wolfenstein game.
Read also: Phil Spencer: Bethesda games don't have to appear anywhere other than our platforms…
Add to our Telegram channel using this link or search for it manually in the search by name gmradost… There we publish, including what is not included in the news feed… Also subscribe to us in Yandex.Dzene, Twitter and VK. And don't forget that we now have a dark theme and ribbon instead of tiles.…