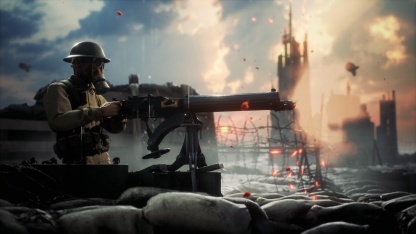 Company Offworld industriesknown for games Squad and Post scriptum, announced a multiplayer first-person shooter Beyond the wire. Studio is working on the game Redstone interactive, this is her debut project.
The action of Beyond The Wire takes place during the First World War, on the front line of the Western Front. The basis of the game will be large-scale battles of 50 people on each side – so far, three nations have been announced: the USA, Germany and France.
The creators of the game do not promise to adhere to historical realities. However, they intend to convey the atmosphere of a hopeless nightmare of war. The gameplay will combine huge maps and limited visibility, hurricane skirmishes and bayonet attacks, fire and dirt.
Beyond The Wire plan to release in early access Steam this year, and those who wish can already sign up for participation in alpha testing. Initially, it is planned to open three cards and several game modes. And the release of the game will take place no earlier than 2021.
More on review
COVID-19 reaches Fallout 76: Wastelanders add-on postponed again
Authors We. The Revolution announced Mech Mechanic Simulator
Detective This is the Zodiac Speaking coming out in September