Good afternoon! Today I will talk about some of the characters in the series. Animal crossing. In the video version presented at the very end of the material, you can also look at their figures amiibo.
Tom Nook
We start with Tom Nook. He is one of the main characters in the series. We are accustomed to calling him a raccoon, although it is more correct to say "raccoon dog". The name Tom Nook – a derivative of Tanuki – in Japanese folklore, these are such fabulous good werewolf raccoons.
Starting from the first part, he runs the main store of the city and takes care of the player in every way. It lends money, helps to build houses and so on.
Timmy and Tommy
Nook has two nephews … or a son – I have not found the exact information about this. Tom himself once mentioned that he adopted them … In general, a difficult story. Twin brothers – they help with the housework, work in the store.
It's funny that in other countries their name is completely different – in Germany – Napp and Schlepp, in France Meli and Melo, in Italy Marco and Mirko … We somehow decided not to improvise and left Timmy and Tommy.
Blazers
Also one of the oldest representatives of the series. The permanent manager of the museum. Unlike many other characters, Blazers has a fairly detailed background.
He grew up in the city with his parents and sister Celeste, graduated from school and university, received a lot of diplomas, after which the professor sent him to work as a director in a village museum and after a while Blazers became a doctor of science.
As befits an owl – in the afternoon he sleeps and wakes up only if the player brings him exhibits for the museum – insects, fish or fossils.
Celeste
Blazers' younger sister. Works at the observatory, helping us observe the stars. First appeared in Animal Crossing: Wild World on the Nintendo DS.
She constantly competes with her brother, telling everyone that she does not sleep, unlike him, at work. Well, of course…
Isabelle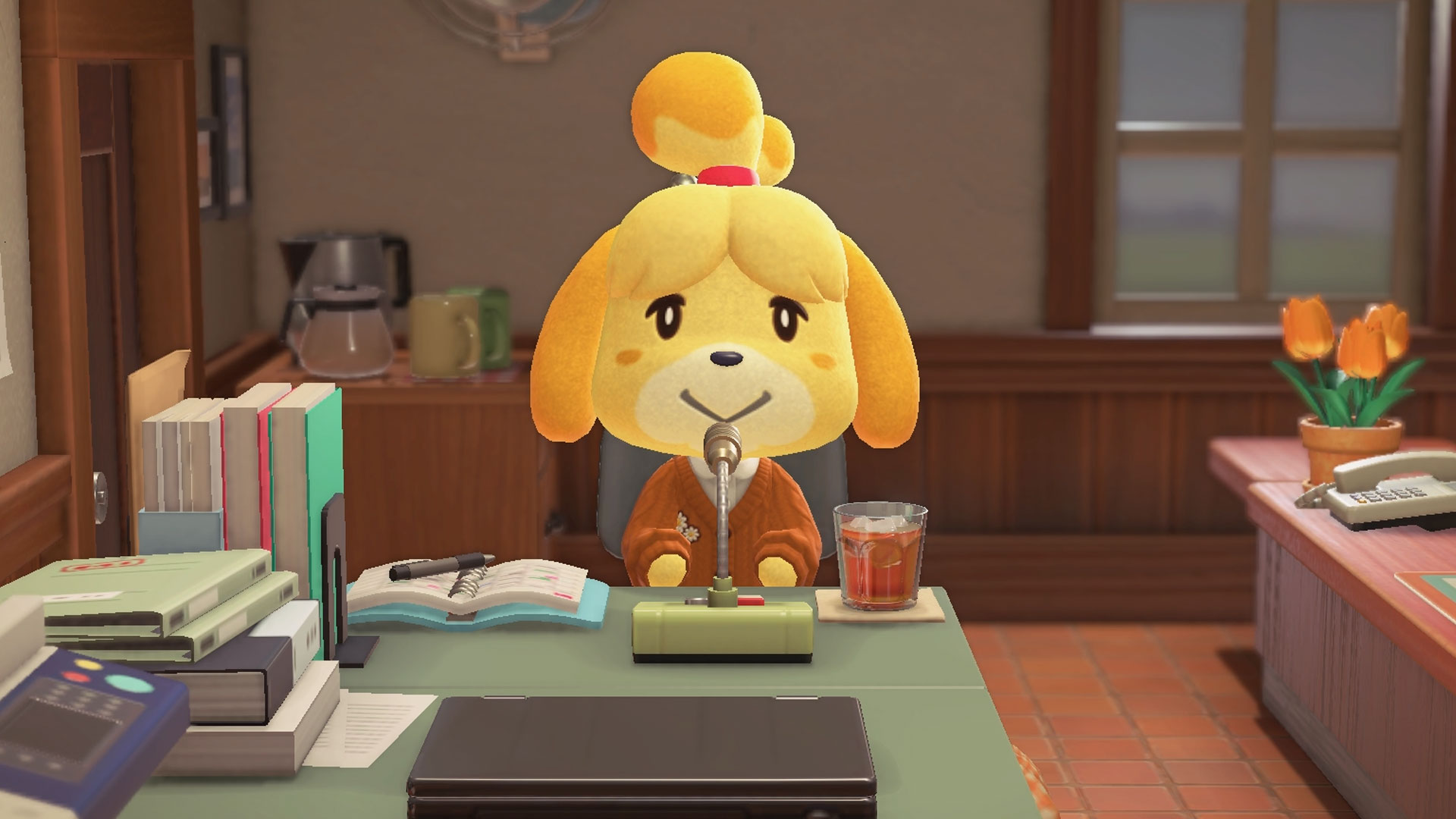 The charming Shih Tsu Isabelle appeared relatively recently – in Animal Crossing: New Leaf on the Nintendo 3DS, but very quickly became an unofficial symbol of the entire series.
At New Leaf, she helped us get into the role of city mayor and worked as a secretary.
Very pretty – especially on fan art with doom from Doom Eternal.
Digby
Twin brother Isabel. He also appeared for the first time in New Leaf, where he worked as a manager in the Happy Home Showcase – this is where in the city square we could watch other players' houses through the StreetPass system.
Digby was at Animal Crossing: Happy Home Designer as one employee at Home Nook.
K.K. Slider
A wandering dog musician is one of the most mysterious characters in Animal Crossing. He appeared in each of the games, where he performed dozens of compositions of his own composition.
He was such a hippie at heart and always refused to sell his songs for money, although in New Leaf we can still buy some from our raccoon brothers.
Mable
The blue hedgehog Sonic … that is, Mabel. From the very first part, along with her older sister Sable, she runs the Able Sisters clothing store. Not much is known about her past.
According to her sister, their parents died in a car accident when Mabel was still a baby, so she does not remember anything about them.
Kappa
Kappa turtle is a driver of all kinds of vehicles. Being a real sailor by nature, in the very first game he controlled a rowing boat, and in other parts – a taxi, a bus and a boat. During the trip, Kappa often sings unpretentious sailor songs.
The name Kappa also comes from Japanese mythology – this is the name of a fabulous creature, like our aquatic.
Resetti
Mole Resetti has always been one of the most helpful characters. If a player left the game without saving, then the next time he was already met by Resetti and called for discipline. It is important not to forget to keep progress.
If you persistently continue to ignore his advice, Resetti may suddenly restart your console. Of course, reload pretense just to teach a lesson.
Cyrus and Reese
Alpaca Cyrus and his wife Reese first appeared in Animal Crossing: New Leaf. They work in their own stuff store. Cyrus can also modify furniture and various items that a player brings to him.
This concludes our short story about Animal Crossing. Nintendo will most likely release a new series of amiibo dedicated to Animal Crossing: New Horizons on the Nintendo Switch.
Video version of the material:
Author: Shibitoediting: ACE, Skyerist
Read also: ASUS CG32UQ review – testing a special monitor for PS4, Xbox One, Nintendo Switch and PC.
Add to our Telegram channel via the link or search for it manually in the search by name gmradost. There we publish, including that which does not fall into the news feed.. Also subscribe to us in Yandex.Zen, Twitter and VK. And do not forget that we have a dark theme and a ribbon instead of tiles.