After published last week the first official footage of the new film adaptation Resident evil another image has appeared on the Internet, allowing a closer look at the performers of the roles of Chris Redfield, Jill Valentine, Albert Wesker and Brad Vickers in the images of the iconic heroes of the Capcom horror franchise.
Judging by the frame, we have a scene that repeats an episode from the very beginning of the first game, when the heroes, faced with dogs infected with the T-virus, began to make their way to Spencer's mansion.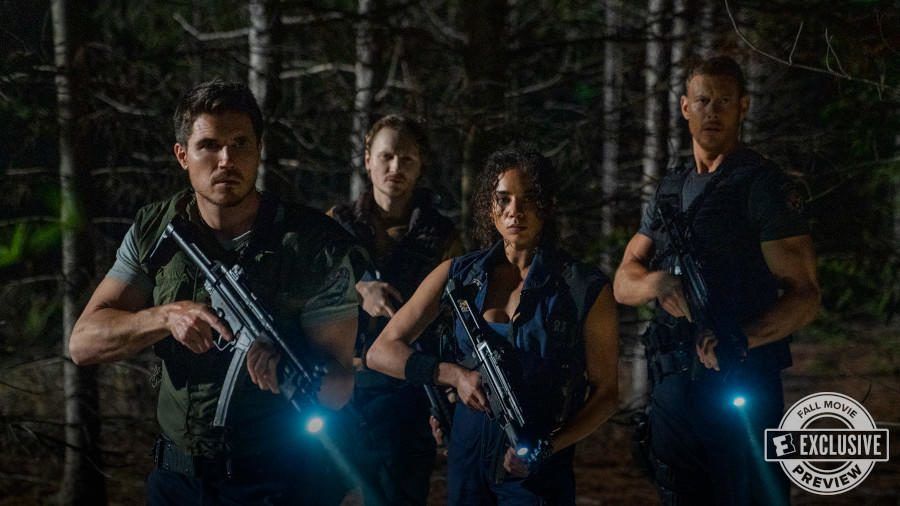 Chris Redfield (Robbie Amell), Brad Vickers (Nathan Dales), Jill Valentine (Hannah John-Kamen) and Albert Wesker (Tom Hopper).
In addition to members of the S.T.A.R.S. squad, we previously had a look at Kaia Scodelario as Claire Redfield and Evan Jogia as Leon Kennedy.
Russian premiere of the film "Resident Evil: Welcome to Raccoon City", uniting the first two parts of the cult zombie horror storyline, is scheduled for December 2nd…
Read also: Former Console Exclusive: Unusual El Shaddai: Ascension of the Metatron Released on Steam…