SK Hynix revealed 64GB DDR5-4800 RAM modules – review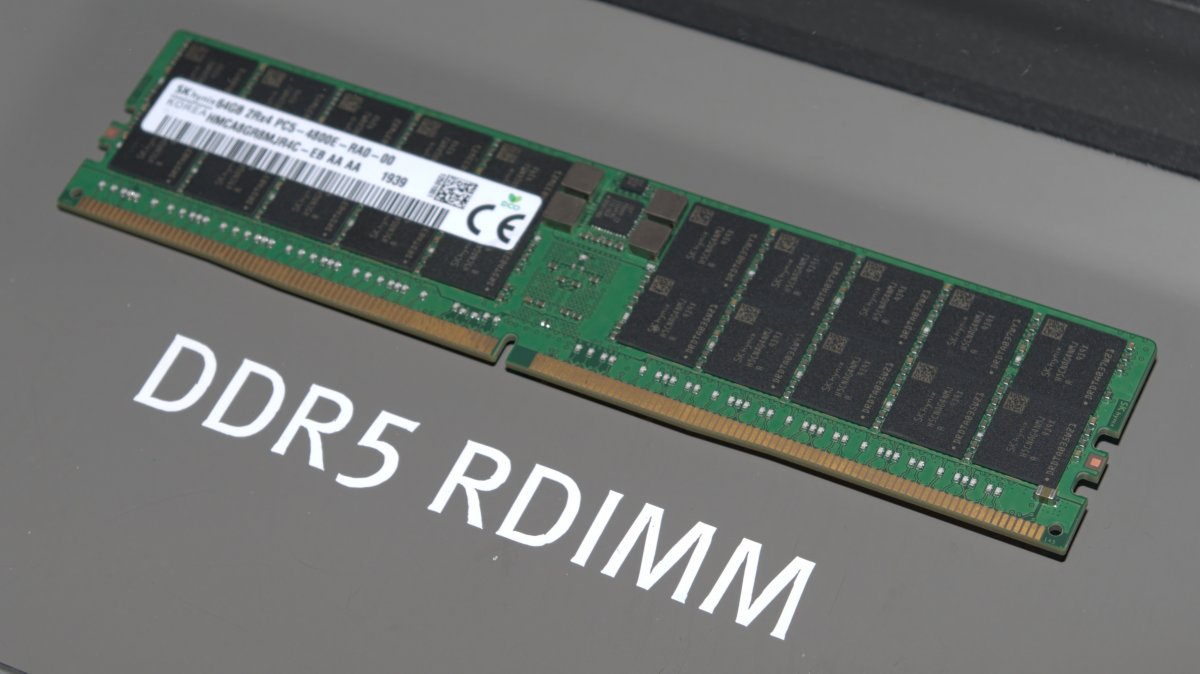 Company SK Hynix released its first DDR5 memory chips a few years ago. But the finished modules were shown only at the exhibition CES 2020. This means that development is going according to plan, and commercial solutions may come out soon.
A 64-gigabyte version of the DDR5 RDIMM with ECC error correction system was introduced in Las Vegas. The module, designated as HMCA8GR8MJR4C-EB, contains 20 H5CNAG4NMJ memory chips. The novelty provides data transfer rates up to 4800 MT / s. In addition to the memory chips, the board has a register clock driver.
The memory module has 288 contacts, as well as DDR4 memory, but its layout and design are slightly different, so as not to confuse.
It has not yet been announced when the new modules will enter the market, but most likely their mass distribution should not be expected before 2021. One of the platforms with support for the "five" was Intel Xeon Sapphire Rapidswhich is used in a supercomputer Aurora. The timing of DDR5 support for AMD processors has not yet been specified.