Corsair Introduces New Scimitar RGB Elite Gaming Mouse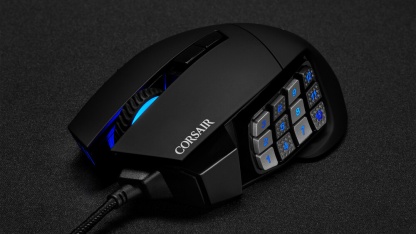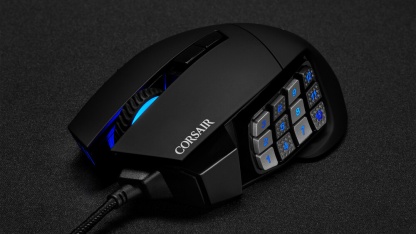 Company Corsair announced the release of a new gaming mouse Scimitar rgb elite. The novelty received 17 programmable buttons, a Key Slider system and an optical sensor with a resolution of 18,000 DPI. The novelty is designed for enthusiasts and gamers who like multiplayer games or strategies, where you need to simultaneously perform many actions.
Scimitar RGB Elite allows you to move the side block of buttons to adjust its optimal location under the fingers. The manipulator uses Omron switches, which are designed for 50 million clicks.
For management, proprietary software is used, through which you can set macros and button combinations to start them with one click. Also, through it, you can adjust the backlight and set four light zones, adjust the sensitivity and so on.
In addition, a giant rug is presented. MM500 Extended 3XL for mice with dimensions of 1220 x 610 mm. He is the largest of the released by the company and allows you to place e only a mouse, but also a keyboard, monitor and anything else. The novelty received a rubber base that prevents slipping.
The cost of a mouse is $ 80 (more than 5,000 rubles), the mat – $ 50 (more than 3,000 rubles).
More on review
Timur Bekmambetov will remove the first "vertical" blockbuster
Story simulator of a cyberpunk courier Cloudpunk will be released on consoles
Witcher 3 sales in the US rose 554% after the premiere of the series Netflix